Never Gonna Give You Up is now available in the Czech Republic
Never Gonna Give You Up is now available in the Czech Republic
For those who didn't know, the official dQw upload of this song was blocked here for years. It was unavailable in the Czech Republic, Slovakia and Germany. It was then made available in Germany for a while before becoming unavailable again but it was never available here…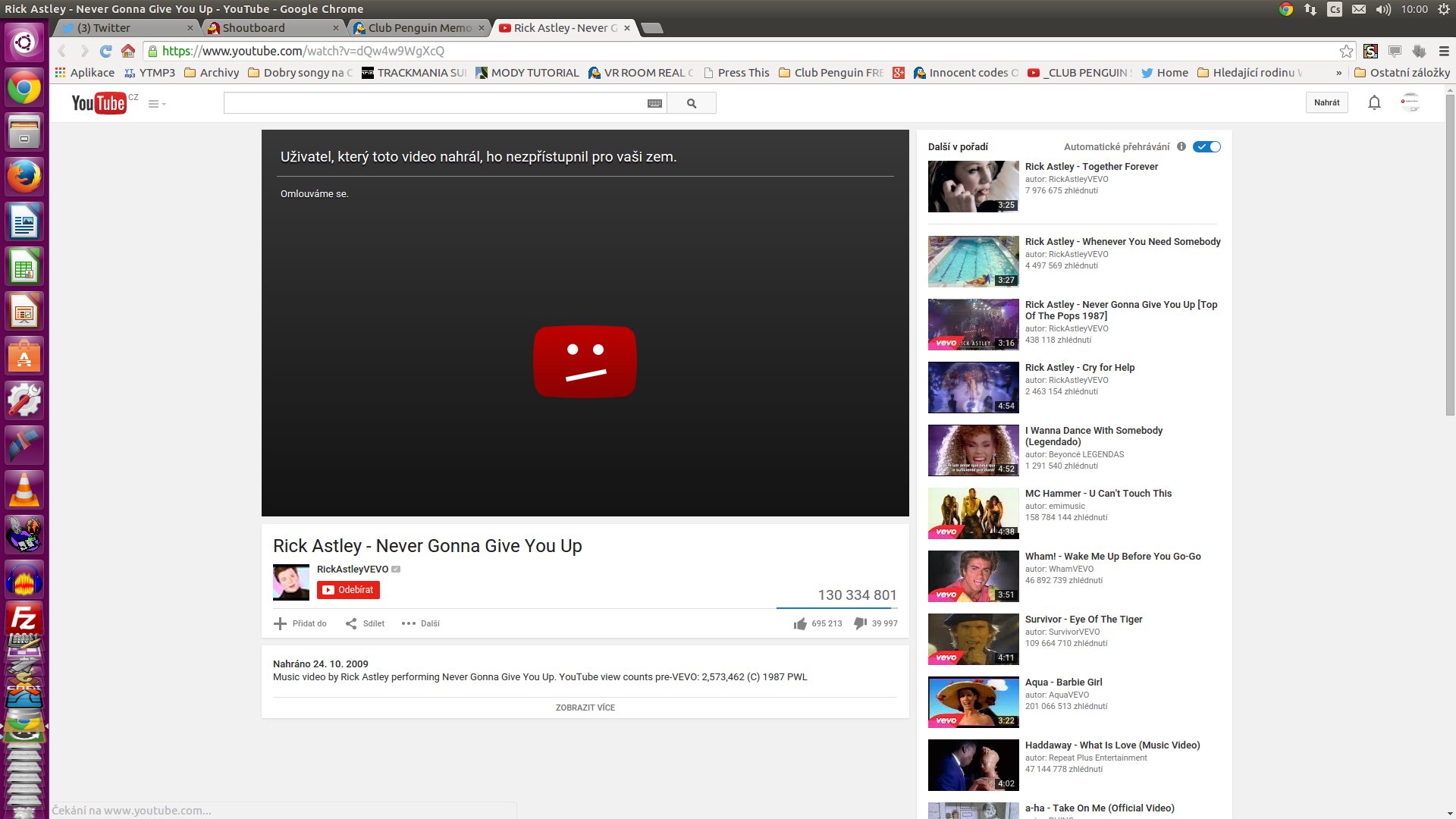 However, on April 20, 2019 (or around that time), Never Gonna Give You Up has been made available in the Czech Republic. This marks the end of my immunity to getting Rick Rolled.
The reason for the block itself is unknown. Unofficial uploads were always available here and I've seen the song on TV and heard it on the radio numerous times. But whenever you wanted to watch the official VEVO upload, you were greeted with the message "The uploader has not made this video available in your country." Other Rick Astley songs were available here though.
On an unrelated note, I'd like to mention that a certain Czech radio station (Rádio Impuls) always plays "What's Up." (mostly known online as HEYYEYAAEYAAAEYAEYAA) right after Never Gonna Give You Up. This has happened too many times for it to be a coincidence.
Sadly, Never Gonna Give You Up being available here marks the end of an era. Long gone are the days where I could laugh at people attempting to Rick Roll me when I'd have to use a VPN to watch the vid. I have become Rick-Rollable.